Welcome to the TLC Book Tour of
The Killing of Mindi Quintana
by Jeffrey A. Cohen
I'm particularly excited to welcome the author here today. Let me fill you in on the book and the author and then we'll settle in for a chat with Jeffrey A. Cohen.
The blurb:
Freddy Builder is certain he is meant for more. More than his life in corporate America bondage. More than selling china to bluebloods in Philadelphia's landmark department store, Chanet's. Meant for more, meant for better, and lacking only, only an occasion to rise to.
And now that occasion is murder -- of Mindi Qunitana, an old college flame wanting simply to stay in his past.
Freddy's crime is major news from the start. Mindi is the beautiful daughter of a renowned Philadelphia businessman whose dramatic fall a few years back captivated the city. A televised trial for Freddy is in the offing. Meanwhile, he is writing the book about his relationship with Mindi -- a remorseless rewrite of her life, his own, and their miserably thin involvement.
As excerpts of the book are published to acclaim, he gives articulate, sympathetic jailhouse interviews, publishes ghostwritten articles on prison issues, and coverage goes national. A new celebrity murderer is taking the stage -- a killer with a book, a jailhouse literary sensation.
Freddy's defense attorney, Philip, watches in disgust as his client builds his fame with the bones of his victim. As a career public defender, Philip thought he'd seen evil in all its incarnations. He'd lost his outrage, his passion for the law, and his marriage along the way. But as Freddy's case is a turning point for him -- the public's sympathy for the poet-murderer, the rebel, the killer as great soul -- stirs something dormant in Philip.
To stop Freddy, and to vindicate Mindi, Philip will have to violate his oath, even break the law. But with the help of Mindi's best friend Lisa, he gives Mindi back the truth of her life and her death. And he'll deliver a comeuppance to a killer with a book.
Review:
The Killing of Mindi Quintana
drew me in from the start. The first scenes and much of the novel is told from Freddy Builder's point of view. We're privy to his thoughts, grievances, and fears as he plods through his workday. He is unhappy, quick tempered, emotionally sensitive and callous at the same time. It is clear that Mindi Quintana had represented a bright spot in his college life and he often relives the time they'd had together.
When a chance encounter brings Mindi and Freddy together, he is desperate not to lose her this time. Freddy's perception of her interest and his own determination keep him from seeing Mindi's disinterest. The disconnect between what Mindi is feeling and Freddy's excitement and expectations added another level of tension and was artfully done.
The Killing of Mindi Quintana
is not the usual legal thriller - in a good way. Although Jeffrey Cohen incorporates the tension and uncertainty that makes a suspense thriller, certain facts are known to us early on. We get to know Freddy, hear his thoughts and understand what drives him. Even before Mindi Quintana is killed we see the tension build up and know that the confrontation is inevitable -- it's just the timing and the manner of the violence that is a surprise. Jeffrey Cohen delves into the legal maneuvering, manipulation of public opinion and the politics that affect the district attorney's office - these details are usually glossed over in most thrillers. The courtroom scenes are also authentically crafted. If you're looking for a legal thriller with a strong procedural bent, I highly recommend Jeffrey Cohen's
The Killing of Mindi Quintana.
ISBN-10: 1566499585 - Hardcover $24.99
Publisher: Welcome Rain Publishers (May 16, 2010), 288 pages.
Review copy provided by the author and TLC Book Tours.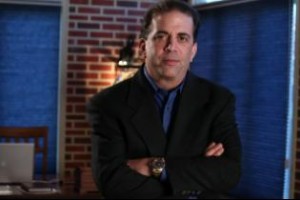 About the Author:
Jeffrey Cohen
is a writer, trial attorney and technology entrepreneur residing in Philadelphia. He has written on legal issues, including short stories and articles such as "The Black-White Disconnect: A Conversation with Author David Bradley," on the O.J. Simpson trial, and "Eight Days a Week," on legal ethics.
Until April 2008, he served as CEO of Teleperformance Interactive, the automated technologies company he sold to Teleperformance in 2004. Teleperformance is the world's leading customer relations management company with more than 80,000 employees.
A 1988 graduate of the Law School of the University of Pennsylvania, Mr. Cohen specialized in appellate, class action and mass tort litigation before entering the business world. He has sold four of his companies to publicly traded entities since 1996 and now writes full time. He is currently at work on his second novel,
A Plea for Leniency
.
Website:
www.JeffreyACohenBooks.com
Twitter:
www.twitter.com/jeffacohen
Linked-In:
www.linkedin.com/in/jeffreyacohen
oOo
Jeffrey A. Cohen has taken the time to answer a few questions about the book and his own writing process. Please welome, Jeffrey Cohen!
Q: What inspired you to write the Killing of Mindi Quintana?
JC: Years ago while in law school, I became interested in America's fascination with our violent criminals; this tendency we have to attribute to them special qualities and talents, charisma and charm, and to make them folk heroes and sympathetic antiheroes. Among our iconic killers like Jesse James, Bonnie & Clyde, and Gary Gilmore, is Jack Henry Abbott, and his story in particular captivated me. Abbott was the convicted murderer who became a cultural icon and literary shooting star when his book of letters to Norman Mailer, In the Belly of the Beast, was published in 1981.
One irony of the Abbott case is that this evil man's letters, irrationally justifying his lifetime of violent crime, resulted in public sympathy, literary acclaim, and even his parole. Another irony, tragic, is that within six weeks of his release Abbott killed again, the night before a laudatory review of his book would appear in the New York Times. And a final irony—the one that got me writing—is that the man he stabbed in the heart, Richard Adan, 22, a night-shift waiter who refused Abbott the use of an employees-only restroom, was by day pursuing his dream of becoming a writer himself.
This is the spark behind The Killing of Mindi Quintana. In my novel, Freddy Builder kills Mindi Quintana and is writing the book about their relationship everybody wants. It's a lying rewrite of Mindi's life and his own, and of his miserably thin involvement with her. As he awaits trial, excerpts of his book appear to praise, and interest grows in the case. His own lawyer, Philip, watches with disgust as Freddy builds his acclaim from the bones of his victim. And as a new celebrity killer takes the stage.
Q:How were you able to balance your law practice with writing. Did you write everyday? Could you tell us more about your writing routine?
JC: The truth is that it was very difficult to balance practicing law, and later running companies, with writing. Law and business are both all encompassing—just as writing is. My solution, finally, was to write full time. The Killing of Mindi Quintana is the first result of that decision.
Q: What are you currently working on?
JC: I'm currently working on my second novel,
A Plea for Leniency,
in which white-shoe criminal defense attorney, Frank Batiste, has just lost his case defending a major corporate America CEO. Convinced he's failed an innocent man,
A Plea for Leniency
is his unorthodox request of the prosecutor for compassion in recommending sentence. It is the truth about his client Frank could not tell in court. The novel takes us from Wall Street to the mountain slums of Rio de Janeiro; and from astounding business success to ruin, and in some ways back. We come to see that Franks pleads for compassion not only for his client, but for himself. And we find reasons for mercy.
Q: What do you enjoy reading? What are you reading now?
JC: There are so many kinds of books I love to read, so I'll keep my answer to what I've read recently—actually, reread. I've just been rereading The Executioner's Song by Norman Mailer and In Cold Blood by Truman Capote. Both are seminal portrayals of true-life, iconic American killers, and I thought a lot about them in writing of The Killing of Mindi Quintana.

Q: Do you have any advice for young writers?
JC: Just to let yourself play in your first draft—write the book you really want to write. Some of the best things you'll write come to you in doing that—playing, exploring, going on tangents. To be sure, you'll have to cut a lot of things out. But something you wrote on one of your tangents may form the kernel of your book. Your many subsequent drafts are for development, and imposing order and assuring that everything serves the whole. It's here you home in on what the story really is, develop it, cut what doesn't serve the whole. It's just my opinion, but I think if you're too inhibited in the first draft, are too businesslike or bashful or hard on yourself, you may never find your book

Q: Is there a question that you wish you had been asked in a previous interview?
JC: Yes. I'd like to have been asked, "Is your novel solely about America's fascination with 'the man or woman outside the law,' the achievement of fame and acclaim through the backdoor of murder? Is there more?" The answer is there is. My novel is also about the interplay of talent, hard work, and passion for what you choose do in life. Each of my main characters exemplifies a different mix of these, enjoying or suffering the consequences. Except Mindi—she has all of her possibilities stolen from her.
Thank you so much for taking the time to chat, Jeffrey! Congratulations on the book and thanks again for this review opportunity! Thanks also to Lisa and TLC Book Tours for the chance to participate!
Want to read more about Jeffrey A. Cohen and
The Killing of Mindi Quintana
?
Visit the other sites on this book tour:
Monday, May 3rd:
Jen's Book Thoughts
Tuesday, May 4th:
Life of a Busy Wife
Wednesday, May 5th:
Rundpinne
Thursday, May 6th:
Musings of a Bookish Kitty
Monday, May 10th:
Rough Edges
Wednesday, May 12th:
Luxury Reading
Thursday, May 13th:
Novel Whore
Friday, May 14th:
Beth Fish Reads
Monday, May 17th:
Book Dilettante
Tuesday, May 18th:
My Two Blessings
Wednesday, May 19th:
Dan's Journal
Thursday, May 20th:
The Book Faery Reviews
Monday, May 24th:
Starting Fresh
Wednesday, May 26th:
Book Junkie
Monday, June 7th:
The Betty and Boo Chronicles