I just came across this fun book
quiz
at A Sea of Books and thought I'd share it with everyone. A Sea of Books is one of my favorite blogs, and definitely worth a visit. You can check it out here or visit

http://aseaofbooks.blogspot.com/2009/05/what-book-are-you.html
It's a Which Book Are You quiz created by Blue Pyramid - for more info, just click
here
or go to:
http://bluepyramid.org/ia/bquiz.htm

When taking the quiz, think over your answers carefully because there are only 6 questions. Do see which book you are! Thank you, A Sea of Books and Blue Pyramid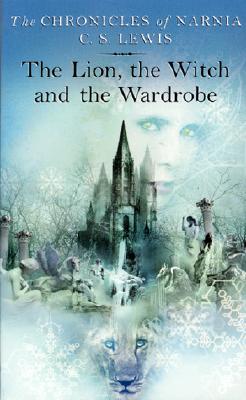 You're The Lion, the Witch and the Wardrobe!
by C.S. Lewis
You were just looking for some decent clothes when everything changed quite dramatically. For the better or for the worse, it is still hard to tell. Now it seems like winter will never end and you feel cursed. Soon there will be an epic struggle between two forces in your life and you are very concerned about a betrayal that could turn the balance. If this makes it sound like you're re-enacting Christian theological events, that may or may not be coincidence. When in doubt, put your trust in zoo animals.
Take the Book Quiz at the Blue Pyramid.
Another fun quiz is the Which Jane Austin Heroine Are You? created by Emma Adaptations. Click
here
to take the quiz or go directly to: http://www.strangegirl.com/emma/quiz.php To be honest, I'd hoped that I was a more glamorous heroine...but I am, what I am! I'll have to read up on Elinor Dashwood - and have the perfect excuse to do so! Thank you, Emma Adaptations!
This last quiz was created by This Garden is Illegal - click here to find out what type of flower you are.  Or just visit:
http://www.thisgardenisillegal.com/flower-quiz
Thank you, This Garden is Illegal!
I hope everyone had a wonderful holiday!